DeFi Arts Intelligencer - May 9th, 2020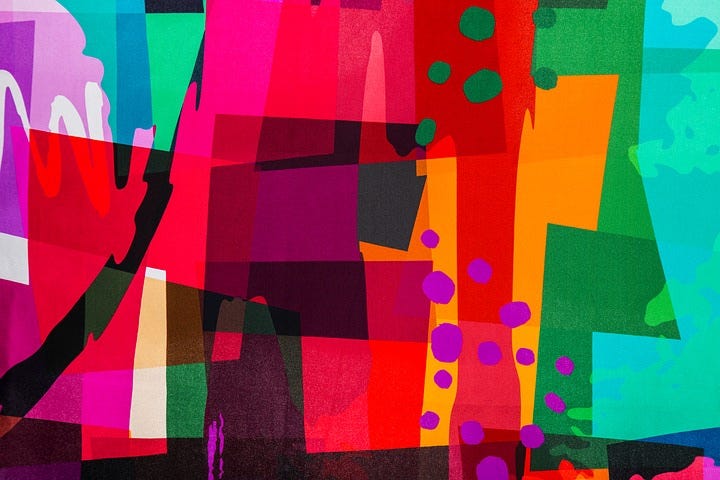 Welcome to the 17th issue of the DeFi Arts Intelligencer, your weekly source for key happenings around blockchain art, collectibles, and games. Subscribe here.
🔶🔷🔶🔷🔶🔷🔶🔷🔶🔷🔶🔷🔶🔷🔶🔷🔶🔷🔶🔷🔶🔷🔶🔷🔶🔷🔶
---
For this dispatch:
🎨
 Digital Art & Collectibles
For this year's Ethereal Virtual Summit, art platform SuperRare commissioned artist Prometheus to create a series of special-edition portraits of prominent cryptoeconomy figures. The portraits were then auctioned off for charity, with 50% of the proceeds going to Gitcoin's CLR COVID-19 matching pool.

Cryptovoxels sold out its first 30 auctions of Proxima Tower island properties. Also, support for ENS names in Cryptovoxels may be coming soon.

Artist Trevor Jones is fleshing out his final Crypto Picasso series pieces …

Artist Coldie sold Proof of Work REDUX for 14 ETH.

The Avastars team allocated 25 first-generation Series 1 Avastars to GrowYourBase, a project that rewards users for learning about digital assets.

NIFTEX gave 100 early adopters access to its private alpha, which allows for fractional trading of NFTs.

Nifty Gateway's Drop 4 was another big success.

NFT minting project Mintbase just eclipsed its first 600 stores.

The Virtual Art Festival (VRAF) is coming next weekend!

Welcome Machi X, a new art DAO.

Grammy award-winning musician RAC is collaborating with Zora, an Ethereum-based decentralized market for limited-edition goods …
🕹️
 Blockchain Games
Immutable, the team behind the Gods Unchained digital trading card game, is working with the scaling wizards at StarkWare to build Immutable X, an NFT exchange that can efficiently power more than 200 million trades per day.

Axie Infinity's Jeffrey Zirin talked "play to earn" gaming during "The State of Gaming on Ethereum" panel at the Ethereal Virtual Summit.

Game-centric virtual world project The Sandbox partnered with Paladin Studios, a Dutch gaming studio.
♦️
♦️
 DeFi News
📰Fresh Content
🖌️Extra, Extra
At this week's WIP Meetup in Cryptovoxels, I gave a quick presentation on the DeFi Arts Intelligencer. I wanted to say thanks to Matthew and everyone else for having me on, the event was a lot of fun and a real revelation for what the future of VR will look like.
Thanks for reading, and stay creative on- and off-chain!
Keep an 👁️ out for the 18th issue of the DeFi Arts Intelligencer this time next week, too. Cheers ✌️
🔶🔷🔶🔷🔶🔷🔶🔷🔶🔷🔶🔷🔶🔷🔶🔷🔶🔷🔶🔷🔶🔷🔶🔷🔶🔷🔶
---
About DeFi Arts Intelligencer
The DeFi Arts Intelligencer is curated by me, William M. Peaster, a professional writer and editor who's been tracking the Ethereum and Dai beats in recent years.
I'm passionate about art and a DeFi optimist, so putting together this newsletter is both fun and informative for me. I hope others may find the content helpful, too. But be mindful, the information herein should not be construed as investment advice. I'm not a financial adviser, and these are my opinions. Always take care to seriously consider the various layers of risk you face in participating in the still-maturing cryptoeconomy.
If you have a DeFi tip or lead, questions or comments, or would be interested in commissioning me for a writing gig, you can ping me at wmpeaster@gmail.com or on Telegram at @wmpeaster.
If you enjoy this newsletter and want to support it, feel free to subscribe or have a like-minded friend subscribe as well. I have NFT pieces available on OpenSea, too. Thanks kindly!
---
🔶🔷🔶🔷🔶🔷🔶🔷🔶🔷🔶🔷🔶🔷🔶🔷🔶🔷🔶🔷🔶🔷🔶🔷🔶🔷🔶