DeFi Arts Intelligencer - June 6th, 2020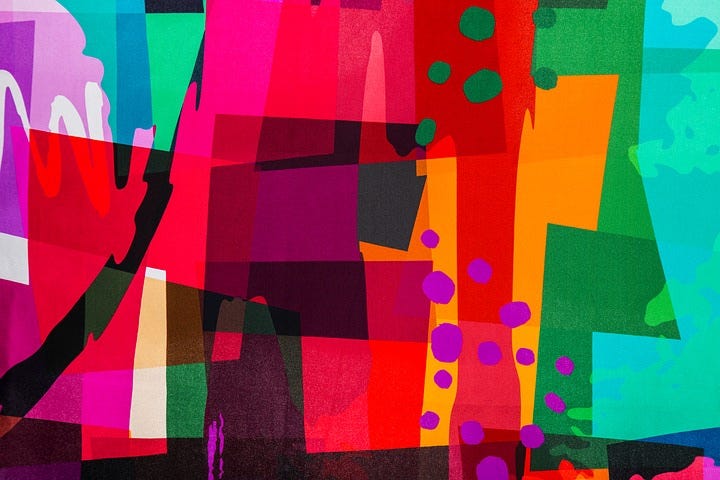 Welcome to the 21st issue of the DeFi Arts Intelligencer, your weekly source for key happenings around Ethereum art, collectibles, and games. Subscribe here.
🔶🔷🔶🔷🔶🔷🔶🔷🔶🔷🔶🔷🔶🔷🔶🔷🔶🔷🔶🔷🔶🔷🔶🔷🔶🔷🔶
---
For this dispatch:
🎨
 Digital Art & Collectibles
OpenSea has made it possible to embed NFTs within Cent posts. Right on!

Artist Josie Bellini's "This Is America" poster went viral this week as protests against police brutality continued to sweep across the U.S.

Artist Osinachi's "I Can't Breathe" sold for 8 ETH on SuperRare and a portion of the procceeds went to help support the Black Lives Matter movement.

Artist XCOPY's piece "BROKEN" sold for 6.6 ETH, days after his "DOOM Party" piece on Async Art sold for 26 ETH …

Artists Skeenee and Pepe Designer have a new piece out on Async Art, "Mindful Death."

Ever wondered what a gender-neutral Avastar might look like? Wonder no more, thanks to the legendary Kai.

CryptoPunk 5002 sold for 49 ETH, and CryptoPunk 7458 sold for 56 ETH …
🕹️
 Blockchain Games
♦️
♦️
 DeFi News
📰Fresh Content
🖌️Extra, Extra
Later this month, I'm going to be rolling out a community calendar that'll have all the key dates listed for notable NFT projects and artists. The idea is that this will be a resource to help folks easily keep up with the space's biggest happenings on an ongoing basis.

This coming week, I'm moving from Pensacola, FL, to outside of Seattle, WA. That said, I'll be driving cross-country for a few days, so with being busy and all I'm not going to publish the Intelligencer next Saturday. This is just a one-off occassion, and I'll be back in the saddle for June 19th and evermore after that. Thanks kindly for your patience in the meantime!
Thanks for reading, and stay creative on- and off-chain!
Keep an 👁️ out for the 22nd issue of the DeFi Arts Intelligencer this time next week, too. Cheers ✌️
🔶🔷🔶🔷🔶🔷🔶🔷🔶🔷🔶🔷🔶🔷🔶🔷🔶🔷🔶🔷🔶🔷🔶🔷🔶🔷🔶
---
About DeFi Arts Intelligencer
The DeFi Arts Intelligencer is curated by me, William M. Peaster, a professional writer and editor who's been tracking the Ethereum and Dai beats in recent years.
I'm passionate about art and a DeFi optimist, so putting together this newsletter is both fun and informative for me. I hope others may find the content helpful, too. But be mindful, the information herein should not be construed as investment advice. I'm not a financial adviser, and these are my opinions. Always take care to seriously consider the various layers of risk you face in participating in the still-maturing cryptoeconomy.
If you have a DeFi tip or lead, questions or comments, or would be interested in commissioning me for a writing gig, you can ping me at wmpeaster@gmail.com or on Telegram at @wmpeaster.
If you enjoy this newsletter and want to support it, feel free to subscribe or have a like-minded friend subscribe as well. I have NFT pieces available for sale, too. Thanks kindly!