DeFi Arts Intelligencer - Feb. 8th, 2020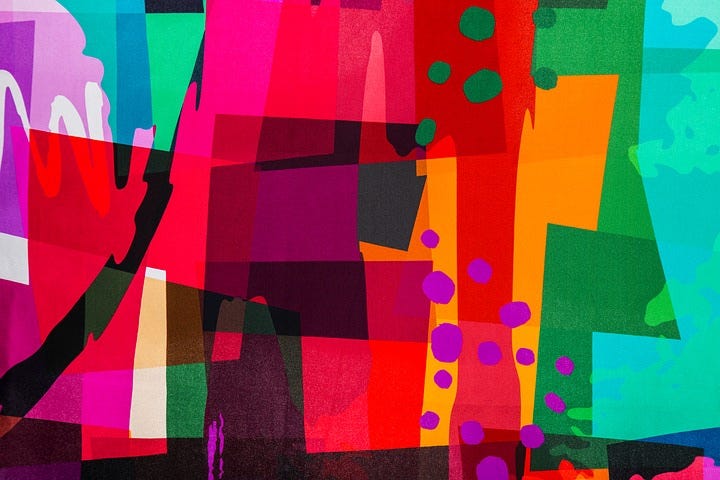 Welcome to the 4th issue of the DeFi Arts Intelligencer, your weekly source for key happenings around blockchain art, collectibles, and games. Subscribe here.
🔶🔷🔶🔷🔶🔷🔶🔷🔶🔷🔶🔷🔶🔷🔶🔷🔶🔷🔶🔷🔶🔷🔶🔷🔶🔷🔶
---
For this dispatch:
🎨
 Digital Art & Collectibles
Art platform MakersPlace opened a new VR gallery in the Doom District of Cryptovoxels. Notably, Cryptovoxels overtook Decentraland in trading volume for the first time this week. The virtual real estate market is heating up!

A buyer bought 37 adjacent Cryptovoxels parcels for 500 ETH.

Among plenty of other new purchases, NFT collector WhaleShark just grabbed their 4th piece from artist Reinhard Schmid. They also picked up the CryptoMotors first-generation VR Racer 2 for 6 ETH.

The Known Origin team unveiled their newest artists. They also teamed up with Maker on an NFT sticker pack competition for 1,500 Dai.

Jason Bailey just crossed the "25 pieces sold" mark in his excellent SAMOGAN series hosted by SuperRare. Artists on SuperRare have now collectively earned more than $600,000.

The first DeFi loan backed by crypto art? It's under consideration by the Rocket team.

Enjin will be powering new digital collectibles for fan tokens project Socios.com.

Generative on-chain art play Avastars launched this week.
The OpenSea marketplace added support for Apple Pay.

Twitter's Archillect is now on SuperRare.

A new era of art really is upon us …
🕹️
 Blockchain Games
Ethereum no-loss lottery game PoolTogether just awarded its largest prize ever — worth $1,648 in Dai — to a player that only owned 10 tickets. Lucky!
♦️
♦️
 DeFi News
The Ethereum community celebrated this week after the total value locked (TVL) in DeFi projects crossed the $1 billion USD mark for the first time.

Blockchain data website Blocklytics is auctioning ad space via an NFT on OpenSea.

Gelato Finance activated an alpha version of their "Personal Ethereum Bot" for DeFi users.

Investing in startups via DeFi? The San Francisco-based Fairmint is on it, having just launched a Continuous Securities Offering (CSO) platform.

Running an Ethereum 2.0 node on mobile? Check.

Decentralized lending and margin trading dapp Fulcrum is growing.

Meet the collateral swap: built from the DeFi money legos of Maker, Aave, and Uniswap, this prototype tools lets users swap collateral in Maker Vaults within a single transaction.

Decentralized exchange Uniswap isn't messing around …
📰Fresh Reads
🖌️Extra, Extra
This week I was pondering the possibility of a hypothetical on-chain art collector group, or even just a gallery, that's operated through a decentralized autonomous organization (DAO) and secured by tools like the Gnosis Multisignature Wallet. What a time to be alive, right?
Thanks for reading, and stay creative on- and off-chain!
Keep an 👁️ out for the 5th issue of the DeFi Arts Intelligencer this time next week, too. Cheers ✌️
🔶🔷🔶🔷🔶🔷🔶🔷🔶🔷🔶🔷🔶🔷🔶🔷🔶🔷🔶🔷🔶🔷🔶🔷🔶🔷🔶
---
About DeFi Arts Intelligencer
The DeFi Arts Intelligencer is curated by me, William M. Peaster, a professional writer and editor who's been tracking the Ethereum and Dai beats in recent years.
I'm passionate about art and a DeFi optimist, so putting together this newsletter is both fun and informative for me. I hope others may find the content helpful, too. But be mindful, the information herein should not be construed as investment advice. I'm not a financial adviser, and these are my opinions. Always take care to seriously consider the various layers of risk you face in participating in the still-maturing cryptoeconomy.
If you have a DeFi tip or lead, questions or comments, or would be interested in commissioning me for a writing gig, you can ping me at wmpeaster@gmail.com or on Telegram at @wmpeaster.
This particular newsletter is a labor of love, but if you enjoy the work and want to support it, feel free to subscribe, have a like-minded friend subscribe as well, or buy some of my crypto art on OpenSea! Thanks kindly!
---
🔶🔷🔶🔷🔶🔷🔶🔷🔶🔷🔶🔷🔶🔷🔶🔷🔶🔷🔶🔷🔶🔷🔶🔷🔶🔷🔶
"Martian Drive-In" - by me, generative/mixed media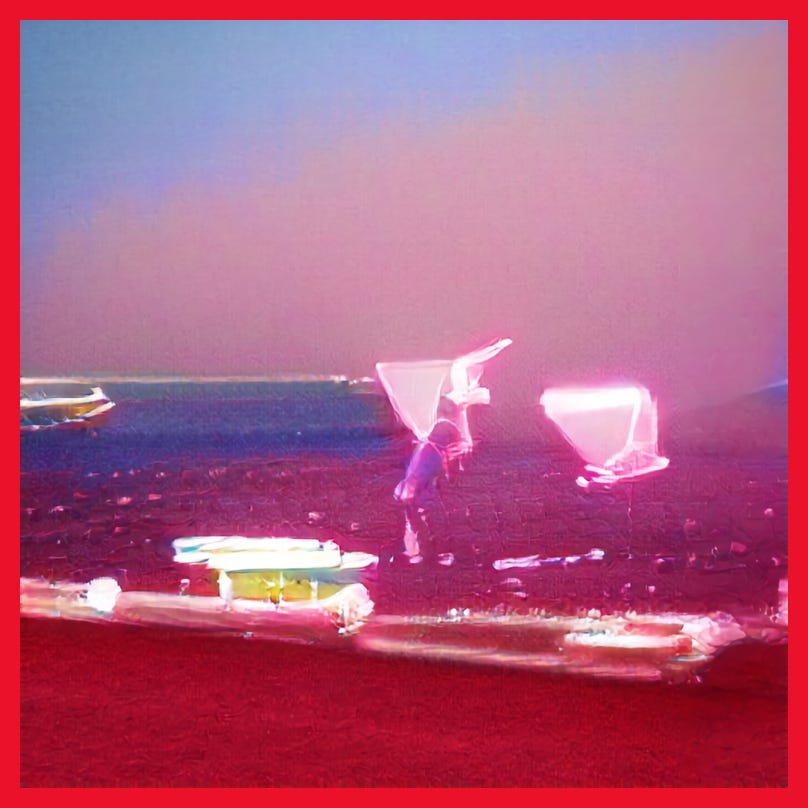 🔶🔷🔶🔷🔶🔷🔶🔷🔶🔷🔶🔷🔶🔷🔶🔷🔶🔷🔶🔷🔶🔷🔶🔷🔶🔷🔶