DeFi Arts Intelligencer - Feb. 29th, 2020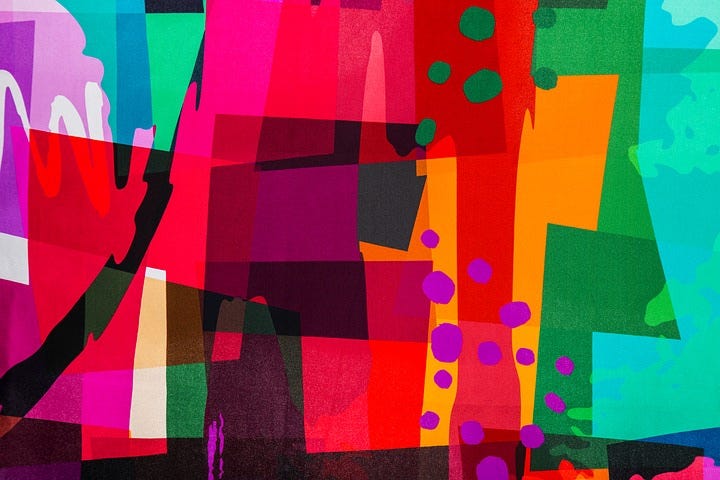 Welcome to the 7th issue of the DeFi Arts Intelligencer, your weekly source for key happenings around blockchain art, collectibles, and games. Subscribe here.
🔶🔷🔶🔷🔶🔷🔶🔷🔶🔷🔶🔷🔶🔷🔶🔷🔶🔷🔶🔷🔶🔷🔶🔷🔶🔷🔶
---
For this dispatch:
🎨
 Digital Art & Collectibles
Meet Async Art, a programmable art project built on Ethereum. Its Master NFTs can be visually changed by Layer NFTs, which have special traits. The collaboration's flagship piece, "First Supper," just sold for 103.4 ETH.

Artist Franky Aguilar tokenized "The Golden Boombox," which he painted at Tik Tok's headquarters last week. The piece is up for sale for 250 ETH.

The Rocket project issued its first loan backed by cryptoart, specifically two pieces by artist Josie Bellini. 1,000 Dai were loaned over a 6 month term @ 15% interest.

A standalone client for Decentraland is coming later this year. Also, Decentraland Wearables had a huge week.

Fine wine as digital collectibles? One collector just bought a case of WiV Technology's Carruades de Lafite 2017 for 1,000 Dai on the OpenSea marketplace.

The artist Osinachi released new pieces on OpenSea ahead of their debut solo show.

Everyone's favorite whale, WhaleShark, is serving as guest editor/curator for NFT Magazine's 8th through 11th issues.

The first-ever charity auction in CryptoVoxels was a success 🎈
🕹️
 Blockchain Games
Team Leeky, an Axie Infinity eSports team, launched.

No-loss lotto game PoolTogether now supports transferable tickets, making it easier than ever to join its weekly and daily pools. The dapp's builders also just published a helpful intro to the risks associated with the project.

Gamify Ethereum with Drip: a new project that lets users check out the achievements of Ethereum addresses.
♦️
♦️
 DeFi News
📰Fresh Reads
Thanks for reading, and stay creative on- and off-chain!
Keep an 👁️ out for the 8th issue of the DeFi Arts Intelligencer this time next week, too. Cheers ✌️
🔶🔷🔶🔷🔶🔷🔶🔷🔶🔷🔶🔷🔶🔷🔶🔷🔶🔷🔶🔷🔶🔷🔶🔷🔶🔷🔶
---
About DeFi Arts Intelligencer
The DeFi Arts Intelligencer is curated by me, William M. Peaster, a professional writer and editor who's been tracking the Ethereum and Dai beats in recent years.
I'm passionate about art and a DeFi optimist, so putting together this newsletter is both fun and informative for me. I hope others may find the content helpful, too. But be mindful, the information herein should not be construed as investment advice. I'm not a financial adviser, and these are my opinions. Always take care to seriously consider the various layers of risk you face in participating in the still-maturing cryptoeconomy.
If you have a DeFi tip or lead, questions or comments, or would be interested in commissioning me for a writing gig, you can ping me at wmpeaster@gmail.com or on Telegram at @wmpeaster.
If you enjoy this newsletter and want to support it, feel free to subscribe or have a like-minded friend subscribe as well. Thanks kindly!
---
🔶🔷🔶🔷🔶🔷🔶🔷🔶🔷🔶🔷🔶🔷🔶🔷🔶🔷🔶🔷🔶🔷🔶🔷🔶🔷🔶