DeFi Arts Intelligencer - Feb. 22nd, 2020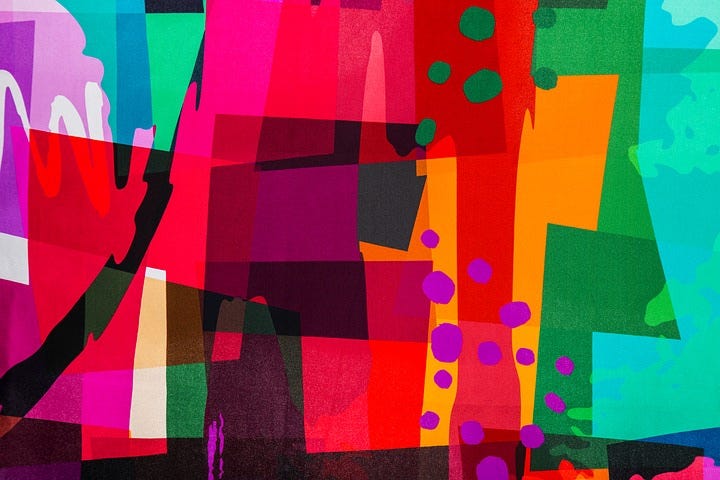 Welcome to the 6th issue of the DeFi Arts Intelligencer, your weekly source for key happenings around blockchain art, collectibles, and games. Subscribe here.
🔶🔷🔶🔷🔶🔷🔶🔷🔶🔷🔶🔷🔶🔷🔶🔷🔶🔷🔶🔷🔶🔷🔶🔷🔶🔷🔶
---
For this dispatch:
🎨
 Digital Art & Collectibles
Virtual world Decentraland is live on the Ethereum mainnet, a development that's been years in the making. The public launch arrived on the heels of the announcement of Decentraland DAO, which will let users "shape the future of the Metaverse."

Collector WhaleShark purchased the piece "Ra'red-eyed Frog" by the artist duo Hackatao for 13.39 ETH

Artist TwistedVacancy and decentralized fashion label MetaFactory are collaborating on an NFT project.

Per NonFungible, the top NFT trading volumes this week came via Decentraland ($347,000), Gods Unchained ($66,000), The Sandbox ($35,000), SuperRare ($28,000), and Cryptovoxels ($21,000). The tracker site also just released its epic yearly report for 2019.

Check out Flawnt.me: an alpha platform that lets you easily create customized NFT galleries. For example, one of the minds behind Avastars, Jim McNelis, just published an excellent gallery of his favorite pieces.

An index token for the cryptoart sector? CoinFund founder and First Edition collector Jake Brukhman said it should be so.

Italian soccer powerhouse Juventus joined forces with Ethereum fantasy football game Sorare to tokenize some of its star players, including Cristiano Ronaldo, into digital collectibles.

Want to get a loan to buy virtual real estate? The Rocket project is on it.

Streaming NFT ownership in real-time, second by second? It's coming, courtesy of the Sablier dapp.

Meet Polyient Games: a new investment firm focused explicitly on the NFT industry.

Make it new: artist Trevor Jones is using a 2,500-year-old artistic technique in conjunction with a new cryptoart project 😃
🕹️
 Blockchain Games
Ethereum gaming infrastructure project Enjin activated its Enjin Platform on the Ethereum mainnet. The no-code tool makes it easy to create virtual, NFT-based economies atop Ethereum.

No-loss lotto game PoolTogether is working on transferable tickets …
♦️
♦️
 DeFi News
📰Fresh Reads
🖌️Extra, Extra
For fun I tried out Flawnt.me, too: check out the selected SAMOGAN pieces I've collected from Artnome! The alpha is great already.
Thanks for reading, and stay creative on- and off-chain!
Keep an 👁️ out for the 7th issue of the DeFi Arts Intelligencer this time next week, too. Cheers ✌️
🔶🔷🔶🔷🔶🔷🔶🔷🔶🔷🔶🔷🔶🔷🔶🔷🔶🔷🔶🔷🔶🔷🔶🔷🔶🔷🔶
---
About DeFi Arts Intelligencer
The DeFi Arts Intelligencer is curated by me, William M. Peaster, a professional writer and editor who's been tracking the Ethereum and Dai beats in recent years.
I'm passionate about art and a DeFi optimist, so putting together this newsletter is both fun and informative for me. I hope others may find the content helpful, too. But be mindful, the information herein should not be construed as investment advice. I'm not a financial adviser, and these are my opinions. Always take care to seriously consider the various layers of risk you face in participating in the still-maturing cryptoeconomy.
If you have a DeFi tip or lead, questions or comments, or would be interested in commissioning me for a writing gig, you can ping me at wmpeaster@gmail.com or on Telegram at @wmpeaster.
If you enjoy this newsletter and want to support it, feel free to subscribe or have a like-minded friend subscribe as well. Thanks kindly!
---
🔶🔷🔶🔷🔶🔷🔶🔷🔶🔷🔶🔷🔶🔷🔶🔷🔶🔷🔶🔷🔶🔷🔶🔷🔶🔷🔶