Discover more from DeFi Arts Intelligencer
Your bulletin for on-chain art, collectibles, and games.
Over 2,000 subscribers
DeFi Arts Intelligencer - Apr. 4th, 2020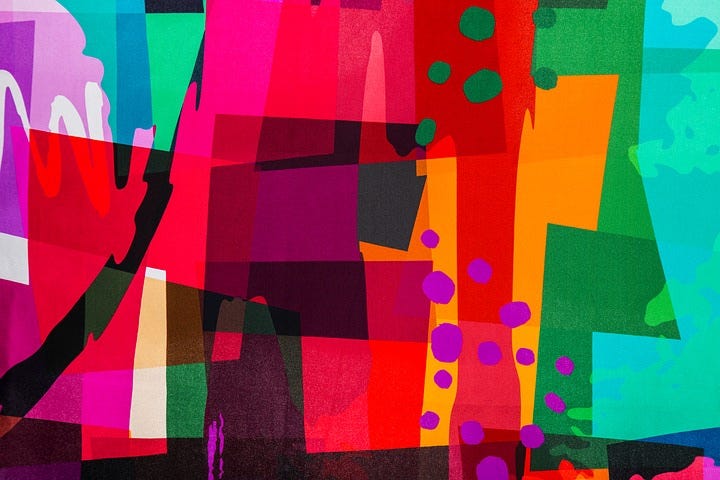 Welcome to the 12th issue of the DeFi Arts Intelligencer, your weekly source for key happenings around blockchain art, collectibles, and games. Subscribe here.
🔶🔷🔶🔷🔶🔷🔶🔷🔶🔷🔶🔷🔶🔷🔶🔷🔶🔷🔶🔷🔶🔷🔶🔷🔶🔷🔶
---
For this dispatch:
🎨
 Digital Art & Collectibles
🕹️
 Blockchain Games
Axie Infinity further optimized its marketplace. The game's Alpha Season 3 is live, too.

How much moola can you make playing Axie Infinity for 8 hours straight? Cloudwhite Ventures has you covered.

OpenSea just listed Gods Unchained collectibles.

Gaming-centric virtual world The Sandbox quickly sold out its third LAND presale, raising $440,000.

The Atari "theme park-like universe" coming to The Sandbox is looking like it's going to be great fun …
♦️
♦️
 DeFi News
📰Fresh Content
🖌️Extra, Extra
I bought "archaic principles" from artist sisirist on MakersPlace. I adore their work and think it's sublime …

I bought "Kangpin" from artist El Santero on SuperRare. I think it's pretty transcendent …
Upon hearing of my pup being sick, an unprompted El Santero sent me another piece on SuperRare, "Activity Creeper," to cheer me up (shown below). The generosity totally blew me away, and I'll never forget it. The good news is pup is doing great now, but I wanted to take this prime opportunity to highlight not only El Santero's great talent but also their very kind spirit. Cheers friend …

I bought the "8th Man" layer from Osinachi's Async Art masterpiece, "Choose the Man You Will Become." I was drawn to this particular layer because of the powerful symbolic implications of the figure facing away from the viewer …
Thanks for reading, and stay creative on- and off-chain!
Keep an 👁️ out for the 13th issue of the DeFi Arts Intelligencer this time next week, too. Cheers ✌️
🔶🔷🔶🔷🔶🔷🔶🔷🔶🔷🔶🔷🔶🔷🔶🔷🔶🔷🔶🔷🔶🔷🔶🔷🔶🔷🔶
---
About DeFi Arts Intelligencer
The DeFi Arts Intelligencer is curated by me, William M. Peaster, a professional writer and editor who's been tracking the Ethereum and Dai beats in recent years.
I'm passionate about art and a DeFi optimist, so putting together this newsletter is both fun and informative for me. I hope others may find the content helpful, too. But be mindful, the information herein should not be construed as investment advice. I'm not a financial adviser, and these are my opinions. Always take care to seriously consider the various layers of risk you face in participating in the still-maturing cryptoeconomy.
If you have a DeFi tip or lead, questions or comments, or would be interested in commissioning me for a writing gig, you can ping me at wmpeaster@gmail.com or on Telegram at @wmpeaster.
If you enjoy this newsletter and want to support it, feel free to subscribe or have a like-minded friend subscribe as well. Donations accepted at writer.gimmethe.eth, too. Thanks kindly!
---
🔶🔷🔶🔷🔶🔷🔶🔷🔶🔷🔶🔷🔶🔷🔶🔷🔶🔷🔶🔷🔶🔷🔶🔷🔶🔷🔶