Discover more from DeFi Arts Intelligencer
Your bulletin for on-chain art, collectibles, and games.
Over 2,000 subscribers
DeFi Arts Intelligencer - Apr. 18th, 2020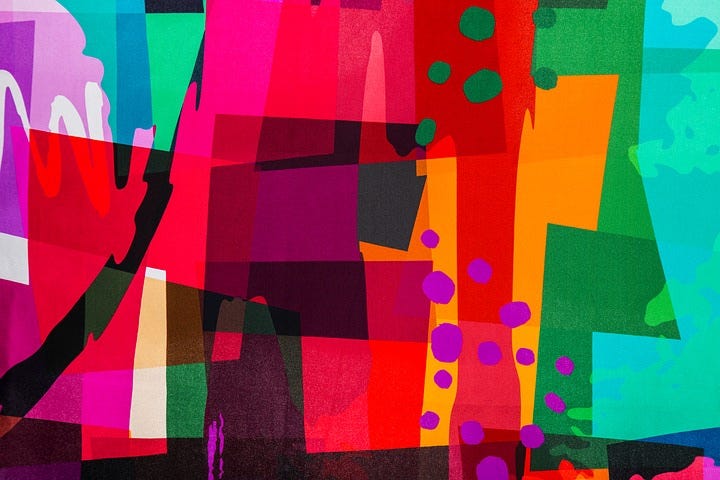 Welcome to the 14th issue of the DeFi Arts Intelligencer, your weekly source for key happenings around blockchain art, collectibles, and games. Subscribe here.
🔶🔷🔶🔷🔶🔷🔶🔷🔶🔷🔶🔷🔶🔷🔶🔷🔶🔷🔶🔷🔶🔷🔶🔷🔶🔷🔶
---
For this dispatch:
🎨
 Digital Art & Collectibles
🕹️
 Blockchain Games
♦️
♦️
 DeFi News
📰Fresh Content
🖌️Extra, Extra
Thanks for reading, and stay creative on- and off-chain!
Keep an 👁️ out for the 15th issue of the DeFi Arts Intelligencer this time next week, too. Cheers ✌️
🔶🔷🔶🔷🔶🔷🔶🔷🔶🔷🔶🔷🔶🔷🔶🔷🔶🔷🔶🔷🔶🔷🔶🔷🔶🔷🔶
---
About DeFi Arts Intelligencer
The DeFi Arts Intelligencer is curated by me, William M. Peaster, a professional writer and editor who's been tracking the Ethereum and Dai beats in recent years.
I'm passionate about art and a DeFi optimist, so putting together this newsletter is both fun and informative for me. I hope others may find the content helpful, too. But be mindful, the information herein should not be construed as investment advice. I'm not a financial adviser, and these are my opinions. Always take care to seriously consider the various layers of risk you face in participating in the still-maturing cryptoeconomy.
If you have a DeFi tip or lead, questions or comments, or would be interested in commissioning me for a writing gig, you can ping me at wmpeaster@gmail.com or on Telegram at @wmpeaster.
If you enjoy this newsletter and want to support it, feel free to subscribe or have a like-minded friend subscribe as well. Donations accepted at writer.gimmethe.eth, too. Thanks kindly!
---
🔶🔷🔶🔷🔶🔷🔶🔷🔶🔷🔶🔷🔶🔷🔶🔷🔶🔷🔶🔷🔶🔷🔶🔷🔶🔷🔶